West Bank Gourmet Deli
21 West St, New York, NY 10006
Order now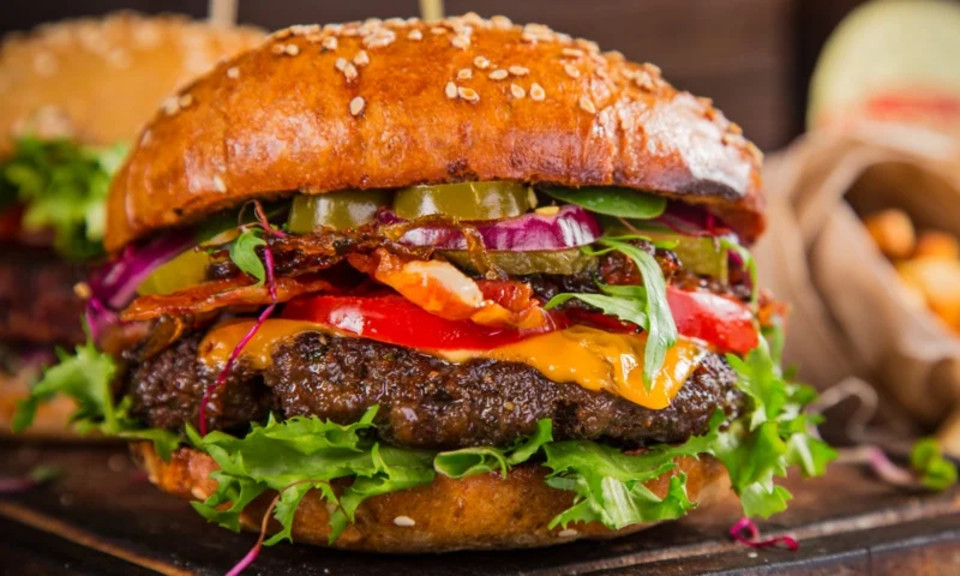 Ash
I love West Bank gourmet deli. I love that they have this kind of technology. The staff is great. Very convenient and timely
Melissa
I order from here very often. The food is consistently good and delivered on time. Highly recommended.
Heather
Amazing as always!
MARC
Excellent food and service. Originally picked a different deli for my dinner tonight but they do not deliver to my building. Therefore, I picked West Bank Gourmet at 21 West Street and was really glad I make this my choice. It's going to be my number one Deli from now on. The delivery was really quick. My order was simple but really well presented. I had chicken salad on a roll with lettuce and tomato. I have never had chicken salad with this much really good flavor. I also ordered potato salad and was really happy with that choice not oily but not dry either just right. I will certainly be ordering again from West Bank Gourmet at this location. Looking forward to the continued great service and great food as I try other items. Thank you.
Sasha
The food was really good. It came fresh and very tasty. I don't eat a lot of meat, I only eat chicken and seafood. But when I ordered from here I ordered turkey bacon because I was craving it. My mom usually makes it from the South Beach Diet type and I'll eat it. This one was soooo good. I really really loved it. The chocolate chip pancakes were scrumptious! I usually only get those at the Blue Water Grill in Union Square where they were there seasonal. However, this is a comparable alternative, believe it or not. My Chicken Caesar Wrap I ordered with dressing on the side, so that I could keep it in the fridge. No issues and it was good. Great food, great prices -- definitely order from here!
Alice
I have ordered from West Bank Gourmet multiple times and have been surprisingly satisfied each time. I've only ordered sandwiches for delivery from here and although they are a little on the pricey side, the portion is very generous! I usually only finish half a sandwich in one sitting. The prosciutto & fresh mozzarella and the porky pig sandwiches are my favorites! i didn't particularly care for the fat bastard or the mesquite smoked turkey & brie. They also use boars head products which is a plus in my book and delivery is always super fast! Recommended!!
Andrew
West bank is pretty quality. I don't know why the other reviewers gave them a "slow" rating- the best thing going for them IMO is B-B+quality breakfast and sandwiches that take at most 15- 20 minutes for me ( I guess it depends on where you live). Again, this isn't Katz's or 2nd Ave, but bang for buck and time down range= a good staple.
Saiful
Got the New Yorker and Sinatra heros. Delivery took less than 30 mins. Amazing sandwiches. Big enough for two meals. The ingredients tasted fresh and well proportioned to the bread. the gravy was delicious and didn't make the bread soggy. The roast beef was hot and tasty and thinly sliced. Would definitely order from here again.
About us
Bakery, Breakfast, Coffee and Tea, Dinner, Lunch Specials, Salads
Today

Delivery: 8:00 AM - 10:30 PM

Takeout: 8:00 AM - 10:30 PM

Delivery

Monday:

8:00 AM - 10:30 PM

Tuesday:

8:00 AM - 10:30 PM

Wednesday:

8:00 AM - 10:30 PM

Thursday:

8:00 AM - 10:30 PM

Friday:

8:00 AM - 10:30 PM

Saturday:

8:00 AM - 10:30 PM

Sunday:

8:00 AM - 10:30 PM

Takeout

Monday:

8:00 AM - 10:30 PM

Tuesday:

8:00 AM - 10:30 PM

Wednesday:

8:00 AM - 10:30 PM

Thursday:

8:00 AM - 10:30 PM

Friday:

8:00 AM - 10:30 PM

Saturday:

8:00 AM - 10:30 PM

Sunday:

8:00 AM - 10:30 PM